Trampoline Park is a set of free trampoline, slam dunk, dodgeball, bubble football area, somersault area, sponge pool area, fighting stick, climbing wall, spider tower, spider wall/stick wall, parkour, professional trampoline area, ninja road , Russian turntable project, naughty castle, devil slide, EPP building blocks, quality development, inflatable bag, labyrinth trampoline, dry ski slide, zipline project, kick foot, volcano rock climbing, ocean ball pool, Paipa music game project in one indoor Playground.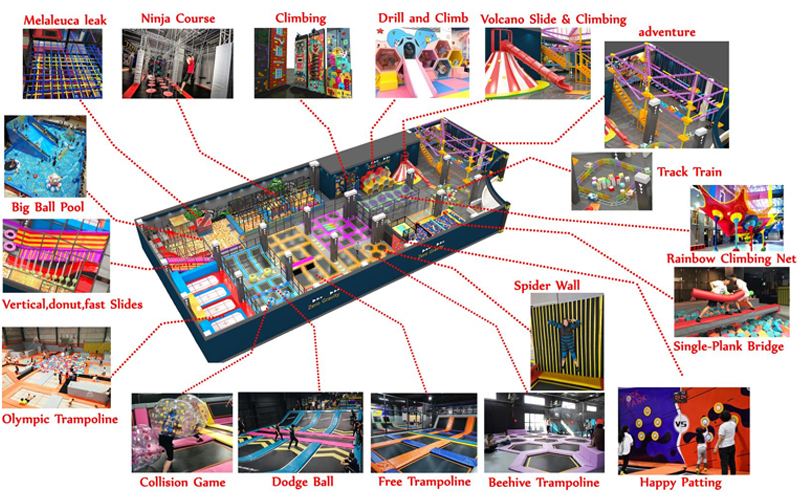 The spirit of health, freedom, optimism, individual expression and teamwork embodied in the trampoline park is another perfect interpretation of the spirit of innovation. With the help of the elasticity of thetra mpoline, you can break free from the shackles of gravity and experience the pleasure of exercise in a relaxed and free tossing leap; at the same time, the softness and elasticity of the trampoline will greatly absorb the pressure on the joints and tendons of the limbs, greatly avoiding sports injuries, is a form of exercise suitable for fitness and entertainment needs of people of all ages.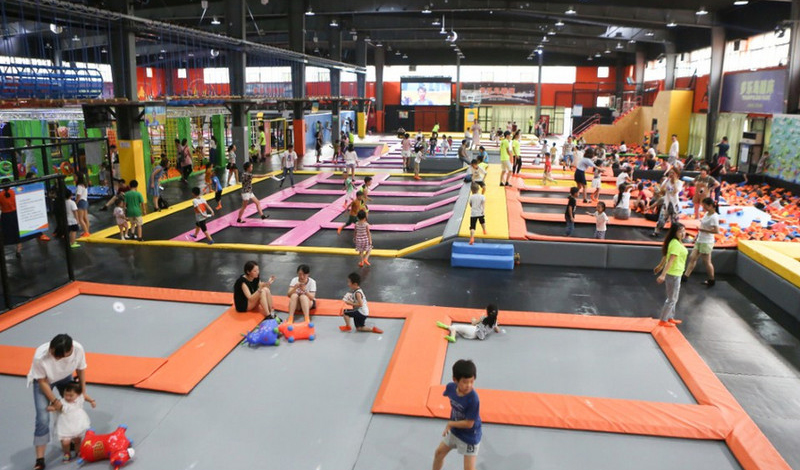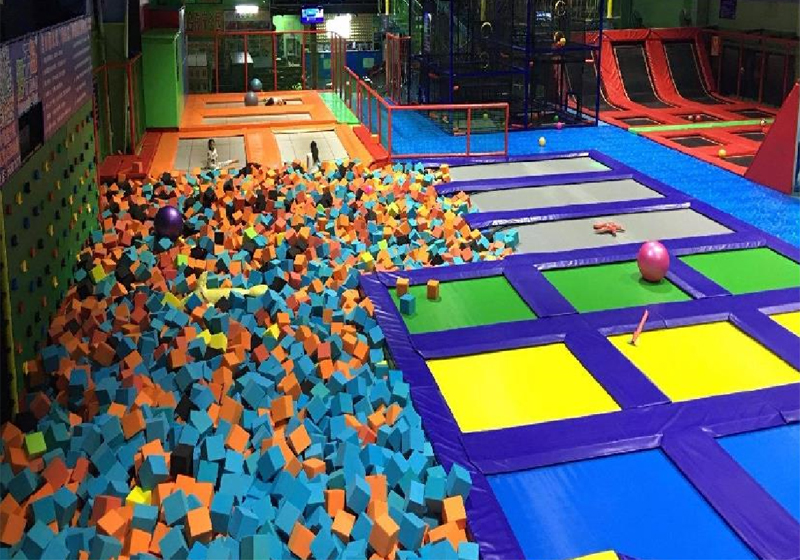 Now let me introduce you the game items one by one.

Adventure:
Adventure is a high level and attractive game item in trampoline park, while you see others walking on the narrow road hang in the sky, it is as exciting as tightrope walk. While walking on the narrow road, people can training their body balance ability. And meanwhile there are many obstacles, it make this challenge much more difficult, but the more diffcult challenge, it looks much more attractive to people, and this attractive will push people to have a try and challenge their own body limit!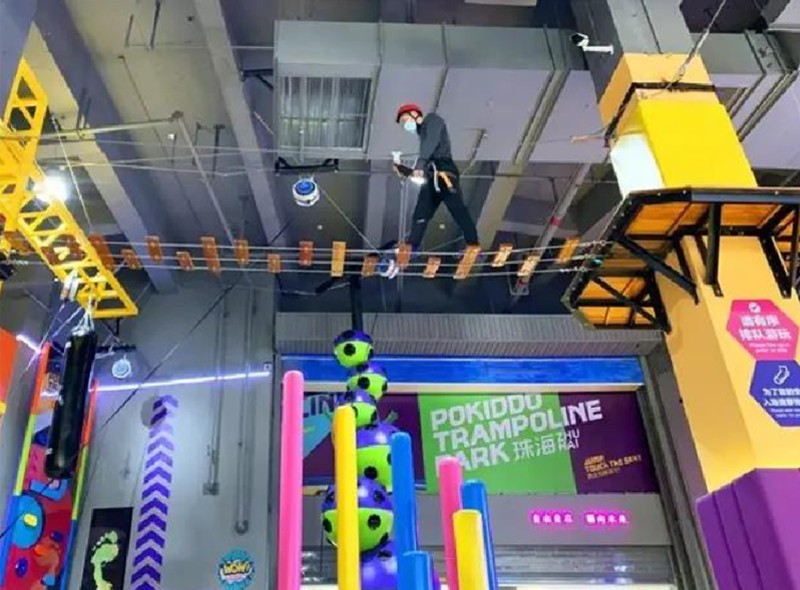 Volcano Slides & Climbing:
This Volcano shape game item is Volcano Slides & Climbing. It is Volcano combined with slides and climbing holder. In awe of volcanoes, while people see this, they will be very like to have a try. People can go to the Volcano top by climbing and slides down. It is cute and attractive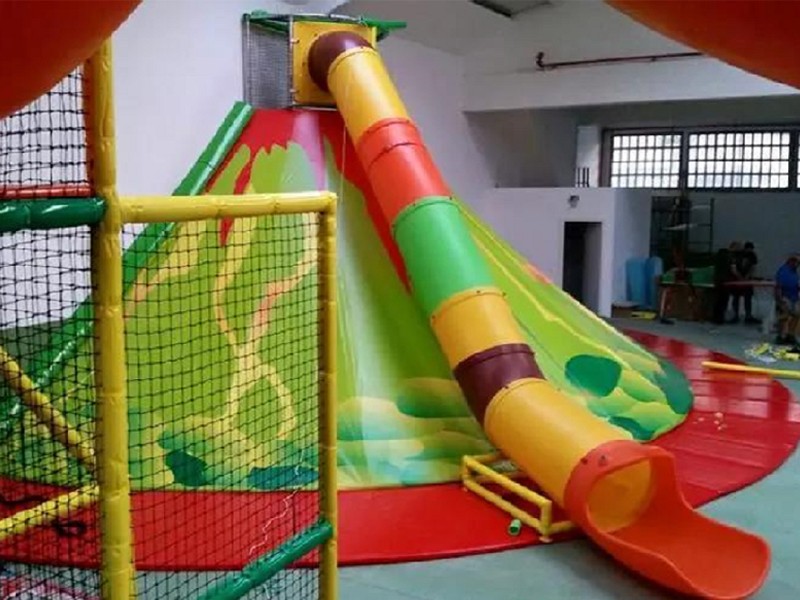 Drill and Climbing:
This is game is like a Maze that children can hide themselves inside and their partner search for them. This game has great fun for children, on the one hand, while children drill and climb in it, they can get very good excerise, on the other hand, while they play "hide and seek", they get very good activities with their partner, At the same time, it is conducive to cultivating children's brave, tenacious and tenacious personality, exercise speed, strength, balance, coordination and other qualities, so as to achieve the purpose of strengthening the body and strengthening the brain and intelligence.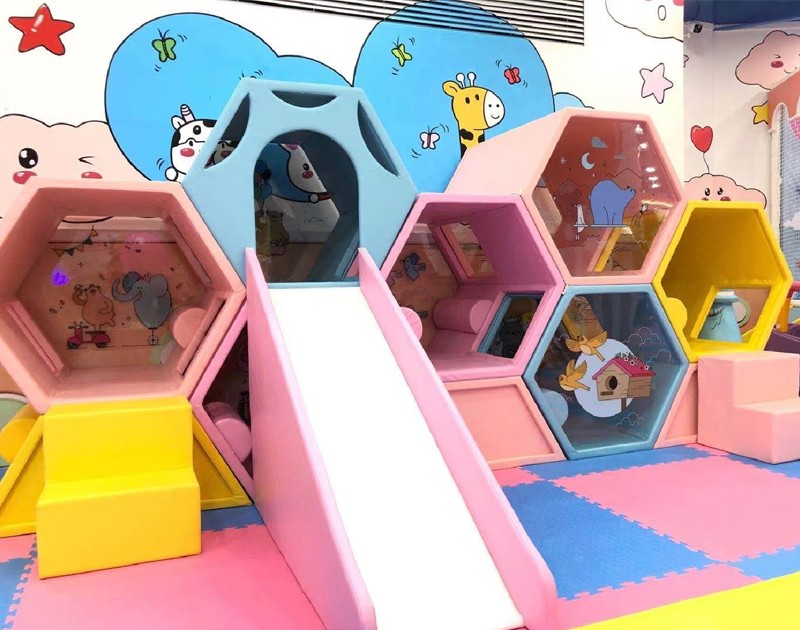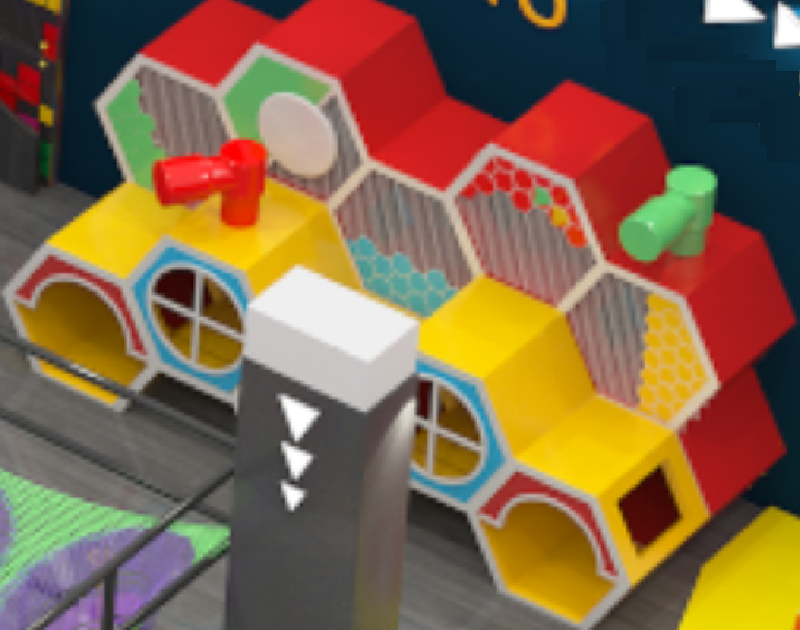 Climbing Wall:
Climbing hard on the climbing wall is a challenge of perseverance. Friends can challenge it if you are courage and not afraid of heights. Even if you jump down, there are soft mat gently protect you. It is also a good way to practice children's body function. That's why climning ball becomes a popular games among both childre and adults.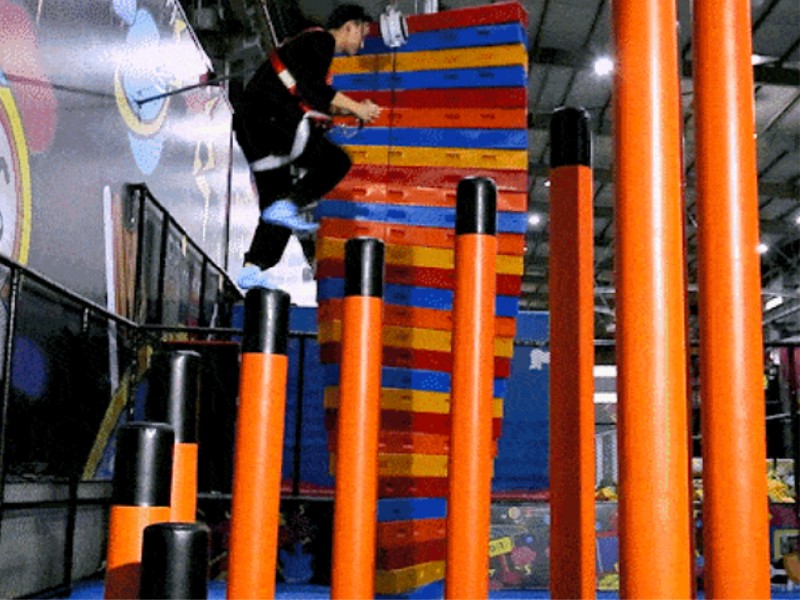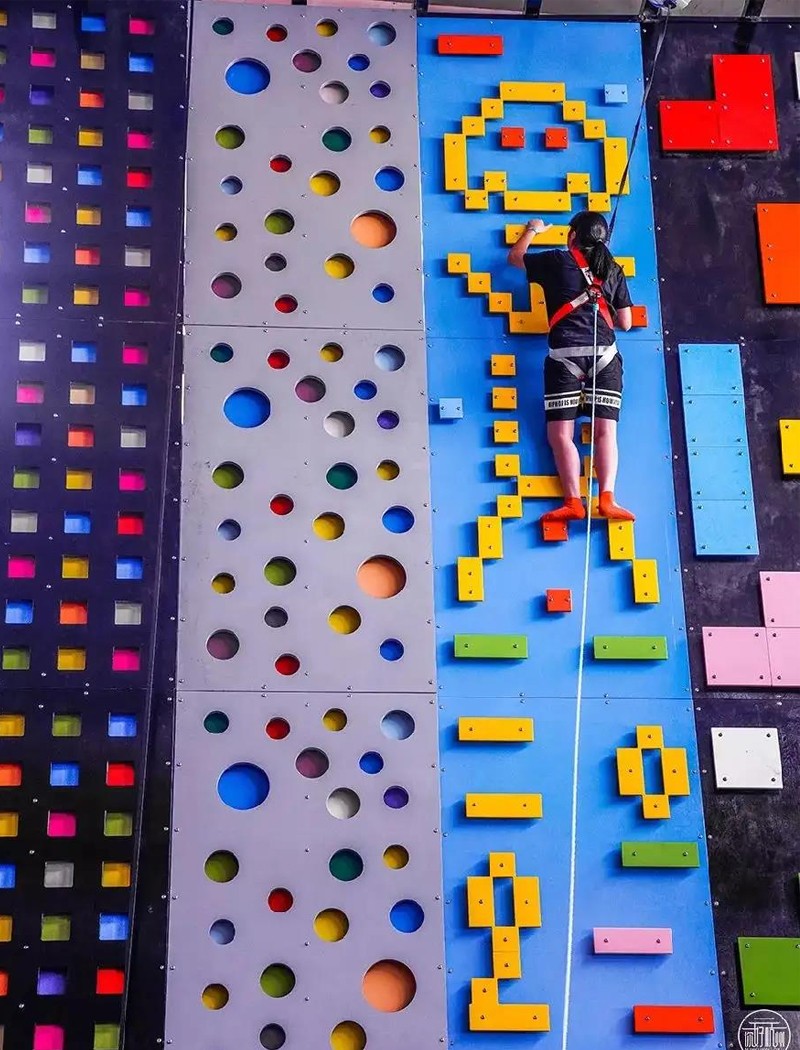 Trampoline Park and Soft Playground are customized game project, Ifun Designer team can make customized based on your per requirement, only send us your site CAD drawing, then our designer team will make a satisfied design for you. In the next blog, I will introduce more trampoline game items to you. Welcome you to drop us messages to start our cooperation.
We are here waiting for you!